The 2023 NEW Lemax Collection is here! The new Lemax Collection for this year is sure to be filled with stunning new pieces that will add a touch of whimsy and festivity to your holiday decorations. Whether you prefer a traditional look, a more modern aesthetic, or something in between, there is sure to be something in the Lemax collection that speaks to your personal style. So if you're looking to add some cheer to your holiday decor, be sure to check out the new Lemax 2023 Collection.What's new? Read on quick!
---
Translate this post into your own language: 
---
Christmas Collection
This year, Lemax added over 100 new pieces for the Holiday & Season Collection, including new 4 Sights & Sounds. Furthermore, Lemax released 53 new Lighted Buildings, 20 new Table Accents and 22 new figurines. Last but not least, there are 3 new façades and some new accessories. Watch the video below to see all new items based on their category.
---
[monsterinsights_popular_posts_inline]
---
Spooky Town Collection
For Spooky Town, there are 53 new Halloween village pieces. Watch all new Spooky Town items below.
---
2023 catalog
Download the 2023 Christmas & Holiday Catalog or Spooky Town Catalog below. Link opens in a new tab (PDF).


WHERE TO BUY
Lemax items can be bought from all over the world, online and in stores. Please check out the Lemax website to select your authorised retailer. They carry a variety of the latest products. In addition to this, some retailers still have some retired items in their range. Besides this new collection, Lemax has added 208 items to their retired list.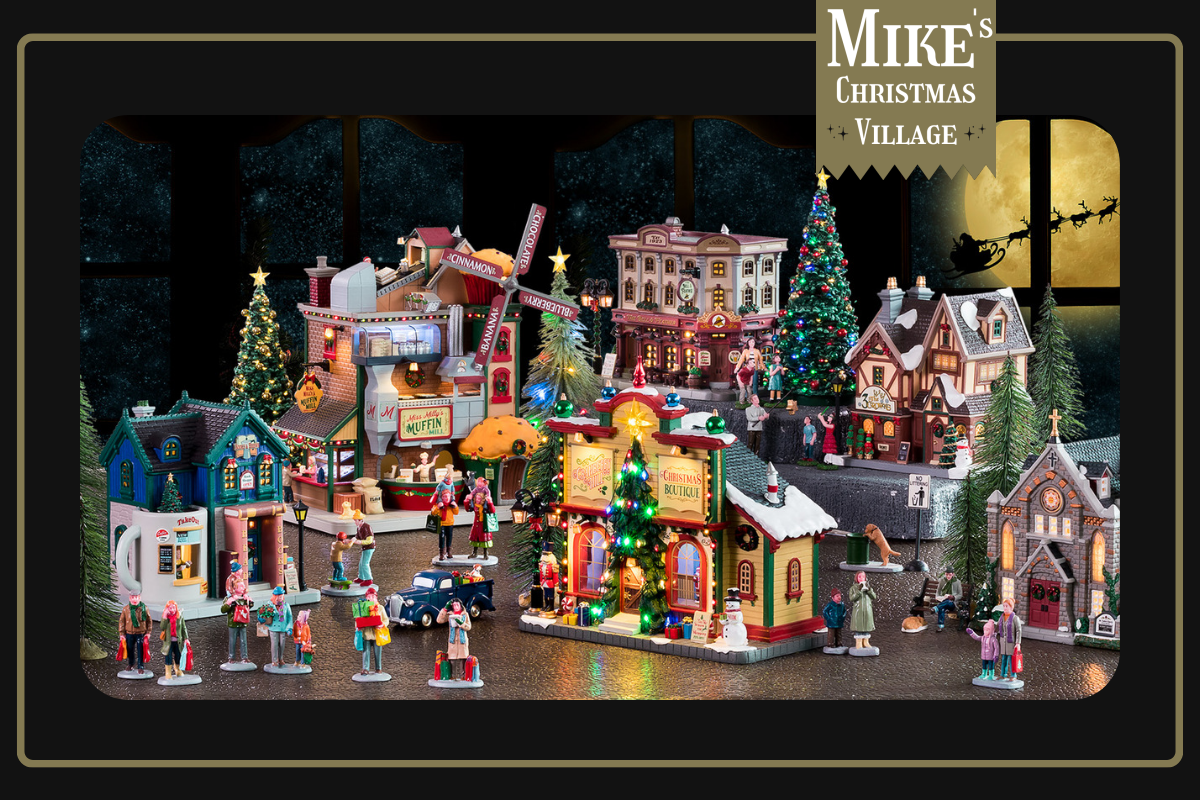 exclusive products
In addition to this new Collection, Lemax also presents some exclusive items which are only available at selected retailers. The Michaels Exclusives are only available at Michaels stores in 2023, but are expected to be available for the rest of the world in 2024. Check the video below to see the exclusive items.
norman rockwell
This year, Lemax is introducing a special partnership with the Norman Rockwell Foundation. The painting comes to life with no fewer than 7 new illuminated buildings. Click here to read all about it. These new items will also be available in 2023 along with the regular 2023 Collection. And also good news for European Lemax collectors, the new Norman Rockwell Collection will be available in Europe this year, but in limited edition and only at selected retailers!
INSPIRATION
Need some inspiration for your Lemax Christmas Village this year? First, discover Mike's Christmas Village on YouTube and watch all videos to get inspired to create your own Lemax Village! Second, follow Mike's Christmas Village on Facebook and Instagram for even more cool display ideas. Finally, you can visit Mike's Christmas Village on Pinterest and add our pins to your own board. Stay up to date and subscribe to the newsletter over here.
What are your favourite new items for 2023? Post a comment below with your opinion about the new Lemax 2023 Collection.