Lemax introduces an exclusive partnership with the Norman Rockwell Foundation to offer collectors some unique new products. The inspiration for these new products came from a painting from Norman Rockwell, called 'Home for Christmas'. What can we expect? Read more about this partnership below.
---
norman rockwell
Norman Rockwell (February 3, 1894 – November 8, 1978) was an American painter and illustrator. He started painting at the age of 14 and drew the front pages of The Saturday Evening Post (an american magazine). The Norman Rockwell Museum houses much of his artistic legacy. Learn more about Norman Rockwell here.

home for christmas
The Norman Rockwell Foundation and Lemax decided to start a partnership to bring to bring Rockwell's painting to life. The Lemax design team was inspired by the painting 'Home For Christmas' (Stockbridge Main Street at Christmas) 1967, while designing this new product line.
Especially because the team was very enthusiastic about the painting, this was a good opportunity, according to Lemax.The style of the painting from Norman Rockwell matches well with Lemax and helps to recreate the nostalgic Christmas feeling.
[monsterinsights_popular_posts_inline]
7 new lighted buildings
This unique product line consists of 7 illuminated buildings. Different from the standard lighted buildings, these items do not come with a light bulb. Each item is equipped with exterior lighting to make the piece stand out even more and will come with a 4.5V power adapter. The dimensions of the buildings are slightly larger than we are used to. However, figures, accessories and table accents will still work well together.
This collection will be available in 2023 together with the regular Lemax 2023 collection. In 2022, these products will already be available on a limited basis at the Norman Rockwell Museum.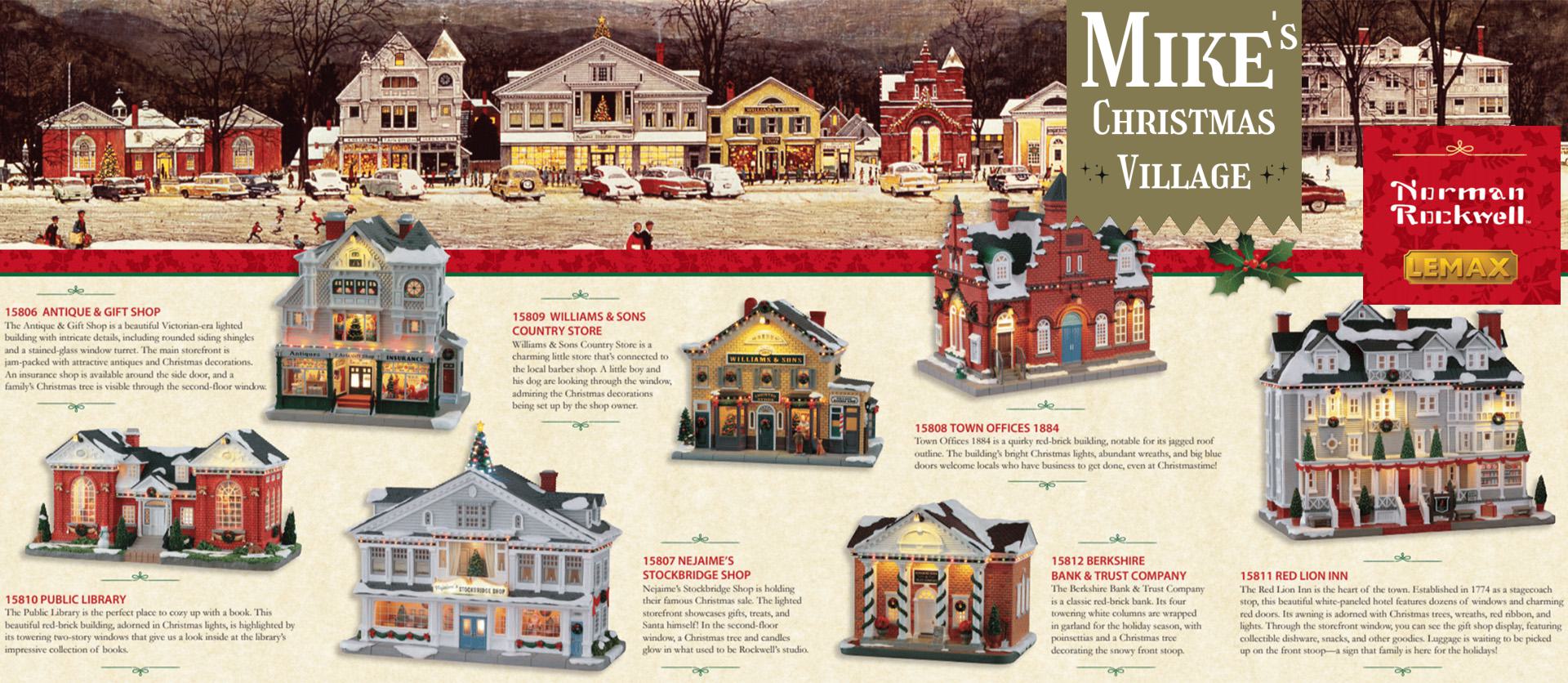 In the video below, all details of each building become even more visible.
In the Lemax Europe Showroom, there is a cool display with these new items. Check the video below to see them in person.
Comment below: what do you think of this new product line?